Having grown up as the daughter of a strong single mother, I am well aware of the issues surrounding food insecurity and the inequalities facing families on a daily basis; it's my own experiences which have shaped me and made me determined to help others. I've worked hard from a young age in pubs and cafés, made my way through university and have spent the last 12 years serving within various roles in the public and third sectors. I've enjoyed roles as a Library Assistant in the Children's department, working to help families from all walks of life and have coordinated community services for children in Mid-Craigie, where I established a Food larder and Freecycle project which served the locality. I have also spent the last five years volunteering for Togs, Dundee's clothing and equipment bank for children and families, where I have been heavily involved in every aspect of the organisation. It's been a pleasure to serve the children and families of Dundee and I feel so privileged to have the opportunity to do more in my role as Programme Coordinator for Dundee Bairns.
"I was delighted to have been asked to be a patron of Dundee Bairns. They are a charity I have known about for a few years, and I think their work is incredible. Since joining as a patron I have learnt more about their different programmes, from The Fun and Food programme which delivered approximately 21,000 meals over the summer of 2021, to their Tea Clubs which will be running in schools over the Winter, and their Christmas voucher and food provision to help Dundonian families over the Christmas holiday period. I'm very proud to have been asked to be a small part of an organisation that does so much for so many Dundonian families and children."
Jamie, 30, was born in Kirkliston around the time mum Winnie was working at the Caledonian. His dad, Grant, was in the Black Watch and the family moved around when Jamie was young. He started his career at 14 as the most junior person in the kitchen of his parents' pub, and eventually worked his way up to running it. "It was always my intention to open my first restaurant in the Fife and Dundee area. This is where I grew up and drew all my inspiration from. The Newport gives me everything I wanted in my first venture. Newport on Tay is a beautiful coastal town with the most incredible views across the river". Owning a restaurant in the area it makes sense being patron of a charity such as Dundee Bairns which comes so organic to me. The work of Dundee Bairns is so inspiring and I hope I can help them gain more knowledge to further their success, as together we are determined that no Dundee child should go hungry.
Chair and Founder of Dundee Bairns
Background: David spent 43 years in local government, almost all in Dundee.  He was the Director of Finance with Dundee City Council for 14 years and finished his career as Chief Executive of the City Council for 5 years before retiring in November 2014,  He established Dundee Bairns in 2016, and it was constituted as a formal charity in 2017.
Why are you with Dundee Bairns?
"I love seeing that Dundee Bairns has and will continue to make the lives of Dundee families and bairns that little bit better."
Retired oil and gas industry Health and Safety Manager.
Why I'm part of Dundee Bairns: 
I consider it a real privilege to serve as a Trustee with Dundee Bairns, and I can think of no more rewarding charitable role than helping to provide much needed practical support to the children of my home city.
Retired Chief Executive of the Care Inspectorate, with a long professional career in social work and social care. Previous special interest in child care and child protection.
Why I'm part of Dundee Bairns:
I'm committed to Dundee Bairns' cause of improving Dundee children's lives wherever possible.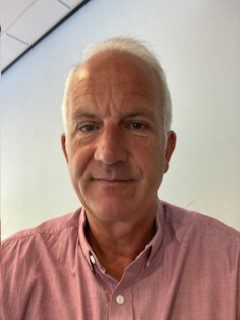 After starting out life as a chef, which I still work as part time, I then taught professional cookery in a college prior to undertaking my current job, which is developing qualifications for the SQA. I'm also a trustee of the British Nutrition Foundation, a charity that connects people, science and food, for better nutrition and healthier lives.
Why I'm part of Dundee Bairns: 
So I can use my knowledge and experience to help better peoples lives in the city.